Welcome to The Willows Care Home
The Willows Care Home is located in the historical town of Shepshed and comprises a purpose built, two storey care home providing accommodation for up to 60 residents. The home has spacious mature landscaped gardens and benefits from two secure patio area which everybody can enjoy, along with masses of lawn area for outdoor activities and gentle walks.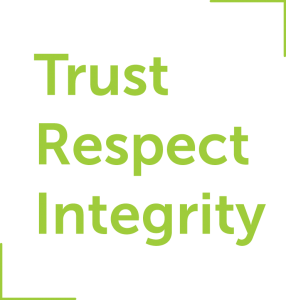 The Willows was acquired by 3ab Care in March 2016, and is the latest member of the group. The Home is close to local shops and other amenities with great links to public transport. It's conveniently located for residents and visitors alike with convenient on-site parking. Loughborough town centre is also only a short drive or bus ride away.
Accommodation is arranged over two floors; a passenger lift enables ease of access. Individual bedrooms are comfortable and some offer en-suite facilities. They are well maintained and residents are encouraged to personalise their bedrooms and choose colour schemes.
We have a newly extended dining area where we provide freshly prepared meals. We have  Protected meal times ensure that residents can relax and enjoy their meals without interruption, however family and friends are always welcome to join for dinner and family celebrations. Our Residents birthdays are celebrated with all staff with family and friends invited in, as we celebrate with cakes and decorations.
We boast a strong Activity Co-ordinator team, who organise, special events, entertainment and day to day activities for the residents to enjoy in groups as well as one to one. These are tailored to the residents likes and dislikes. The Home enjoys themed activities such a movie night, pub night and pamper days.
The Home prides itself on its cleanliness and has a dedicated Domestic team which work I the home 12 hours a day, with our on-site Laundry service, and long standing Laundress ensuring the residents have well laundered clothes 7 days a week.
I wanted to write and and express our thanks for the care Dad received at The Willows…I know Dad had some favourites, and they will know who they are. But in general we were very happy with the care Dad received, so thank you to your staff for that. (Son of the former resident, April 2023)
Thank you for the wonderful care you gave to D. It was most appreciated by myself and my family and it put my mind at rest knowing he was being well looked after. (Wife of the Resident, March 2023)
Just a note to thank you for the care and support you gave to M. I always knew she was safe and well looked after.  (Daughter of the Resident)
A BIG thank you to all The Willows staff for the love and care you gave to B. While in your care.   (Nephew of the Resident)